Buying a shipping container doesn't have to be difficult. The truth is you just need the right supplier.
Here at Gap, we've been selling containers for over 30 years. As a family-run business, our main priority is to provide the highest standards of customer service – and we try to make the purchase process as quick, easy and convenient as possible.
Whether it's your first time choosing a big steel box, or you're well acquainted with the industry, we can guide you every step of the way. After all, they don't call us a leading UK supplier for no reason. People come to us from all over the country, looking to buy new and used containers for shipping, storage, building projects, conversions and many other uses.
So why not get in touch today and let us help you?
5 steps to buy a shipping container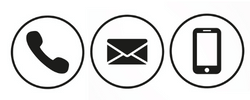 Step 1 – Tell us what you need
The first step is to get in touch with our friendly team of experts.
There are several ways to contact us. If you'd like to find out more about the shipping containers for sale, the best option is to call us on 0870 240 9405 or send an email to sales@gapcontainers.co.uk. We're always on hand to help and will happily answer any questions you may have.
Alternatively, if you'd like a quote for your specific container requirements, submit the online enquiry form on our homepage. There are a few things we'll need to know, including:
– the size and quantity of containers that you require
– your delivery address
– if there are any delivery restrictions (e.g. soft or uneven ground, limited access)
– if you're working to a tight deadline
The more information you can provide, the more accurate your quote will be.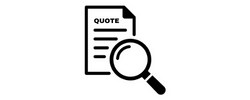 Step 2: We calculate a quote
One of our specialists will then review the information provided and produce a quote. If you ring us, we can usually do this whilst you stay on the line. If you choose to submit a web enquiry instead, we'll respond as soon as possible – in most cases, within just one hour.
We'll calculate our best price for the shipping container(s) you wish to buy, as well as an estimated delivery time (based on the specification requested and our availability). But at this stage, there's absolutely no obligation to go ahead with the order. Savvy shoppers do their research and, if you'd like to compare quotes from different suppliers, that's perfectly fine with us.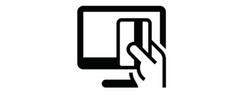 Step 3: Confirm your purchase
Happy with the price?
To accept the quote and buy your shipping container, again, simply contact our team. We'll process the order and talk you through what happens next. The balance will usually need to be paid via debit card, online banking, or bank transfer (BACS). But in some circumstances, cash will also be accepted.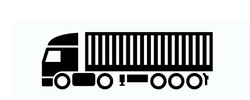 Step 4: We'll deliver your container
Our depots are continuously stocked with a large and varied range of shipping containers. These depots are situated in multiple locations, across the length and breadth of the country. Therefore, most orders are available for immediate delivery to any part of the UK.
Once the funds have cleared, we aim to get your order to you within 3-4 working days – maximum. We'll establish a date and time that's convenient for you. And on the day, our trained technicians will transport the container via a Hiab wagon, off-load, and position it exactly where you wish.
Due to their bespoke nature, non-standard containers and container conversions have a slightly longer lead time. But rest assured, we'll provide an estimated timescale alongside your quote and aim to work as quickly as possible – keeping you updated at all times on the progress of your order.

Buy your shipping container today
Further useful advice on this topic can be found in our previous blog 'Buying a shipping container in the UK'. So if you're a first-time buyer or would just like a little guidance on how to find the best container for your needs, it's worth taking a look.
Over the last three decades, we believe we've perfected the buying process – here at Gap. Not only do we offer a diverse range of new and used shipping containers, with something to suit all needs and preferences, we ensure our service is smooth, efficient, and hassle-free for every customer.
When you shop with us, purchasing a shipping container is as easy as picking up the phone and telling us what you want. So why not give it a try? Either give us a call on 0870 240 9405 or submit our enquiry form and take the first step towards your ideal shipping container today.
Alternatively, if you have any questions – or would like to find out more about the shipping containers for sale at our UK depots – please feel free to send an email to sales@gapcontainers.co.uk. Always on hand to help, we'd love to hear from you.