Shipping containers. They play a huge role in our lives. In fact, almost everything that you use day-to-day – food, drink, clothes, furniture, technology – is transported via a shipping container at some point.
But how much do you really know about them?
This is our specialist subject here at Gap Containers. If there's something about these big metal boxes that we don't know, it probably isn't worth knowing. And here, we've rounded up a list of our favourite 'interesting' facts about shipping containers – that we're betting you didn't know!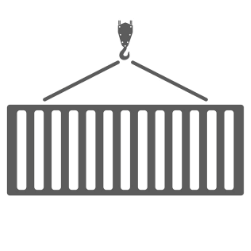 1. The first modular shipping container was developed by Malcolm McLean
In 1955, McLean designed a revolutionary 'modular' container style with four corner posts. These posts allowed the containers to be easily lifted and stacked on ships – therefore solving the issues of break-bulk shipping (which was prevalent at the time) and improving the efficiency of shipment.
Generously, he gave the patent away for free so that everyone could start to use it.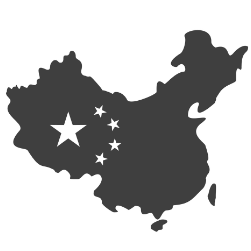 2. 97% of all shipping containers are made in China
This is for two reasons.
Firstly, labour costs are very low. Secondly, China has the large-scale manufacturing facilities required and produces most of the world's products. It makes sense to build containers there, rather than building them somewhere else and transporting them (empty) to pick up the goods.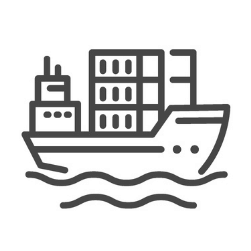 3. 20 million containers are on the move at any given time
This includes both containers travelling across land and those sailing the seas.
Shipping containers are incredibly well-travelled. In fact, it's estimated that one container can cover the equivalent of a trip to the moon and back, every single year. That's quite a long distance!
4. Shipping containers are almost indestructible
If cared for properly, they can last for 25 years or more. 40ft containers tend to outlive 20ft shipping containers, as they're not usually packed to their weight limit. And thanks to their durability, once they retire from shipment, they can be used for a range of other purposes. For example, containers are often converted into shops, restaurants, offices, swimming pools, classrooms and more.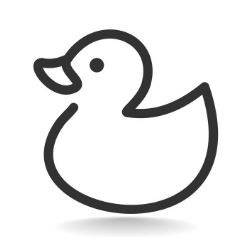 5. 10,000 shipping containers get lost at sea every year
That's almost 192 containers a day.
Usually, these fall off the ship because they haven't been strapped down correctly or bad weather has loosened up the lashings during shipment. Most of the time, they simply sink to the bottom of the ocean. But in some cases, they float and the contents gradually make their way back to land.
In 1992, a 40ft shipping container filled with children's rubber ducks fell into the Pacific Ocean. It took 10 months for the ducks to wash up on the Alaskan shore. And amazingly, their journey helped oceanographers to learn more about the ocean's currents around the world.
6. 95% of the world's cargo is currently moved by ship
And almost all of that cargo is transported in shipping containers.
After all, it's the cheapest way to move goods around the world. A standard 40ft container can hold a very high volume of goods (at least 8000 shoe boxes!) – offering excellent value for money. And the speed, efficiency, and reliability of shipping cannot be replicated by any other form of transportation.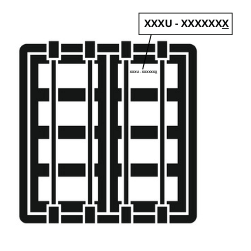 7. Shipping container numbers are not random
All commercially used shipping containers have a serial number, which is made up of a four-letter prefix and a seven-digit number. The first three letters signify the owner, whilst the fourth letter is the category of the container, usually a U (Unit Freight Container). The six digits that follow are arbitrary. But the last digit – the check digit – is calculated using a complex mathematical formula.
We won't go into the details. But a container's number is never completely random.
8. Half of all shipping containers are owned by shipping lines
This one shouldn't come as too much of a surprise.
The big shipping companies – Maersk, MSC, Hapag-Lloyd etc. – own approximately 50% of the shipping containers in use in 2021. The rest are leased, with leasing contracts usually lasting for 1-10 years.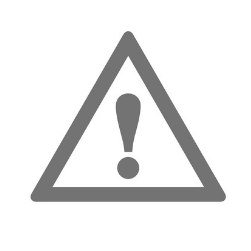 9. Containers tagged for food or chemicals cannot be used for other types of cargo
Once an ISO shipping container has been used to transport food, it can never be used to transport any other type of cargo. This is to prevent contamination. The same rule applies to an ISO container tagged for chemicals. It can never be used for any other purpose. What's more, the chemicals that it is legally allowed to carry will depend on the previous three chemicals that it has transported.
10. The UK's biggest export is fresh air
Lots of goods are imported into the UK. But we don't send a lot out. Most of the containers that enter the country full will later go out of the country empty – filled with nothing more than fresh air.

Want to find out more about shipping containers?
If so, we're the people to call.
As one of the UK's leading suppliers, our knowledge of shipping containers is second-to-none and we have a comprehensive range for sale and hire across the UK. We can answer any questions you may have, tell you more about the benefits of these useful steel structures, recommend the ideal shipping container for your requirements, and – if you'd like – calculate a quick quotation.
Just dial 0870 240 9405 to speak to one of our container experts. Or if you prefer, send an email to sales@gapcontainers.co.uk and we'll respond to your enquiry as soon as possible.